Pity the poor people at Chef Mickey's tonight, for they could not know of the perfection within their grasp.
I speak, of course, of  the Marinated Beef Flatbread at the Contempo Cafe at the Contemporary Resort.
But first, a quick aside: To my many Disney friends – Bad. You are very, very bad. Very, very, very bad. Why didn't you force me to know of this wondrous creation before now? It is your job to force something this good into my face. It's for my own good, and this is what friends do.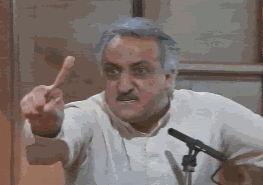 But hey I can forgive, for I am awash in a haze of the beefy, garlicky afterglow brought on by heretofore undisclosed (to me) foodstuff of joy: the Marinated Beef Flatbread.
It's separate elements sound enticing: marinated beef, oven roasted tomatoes, garlic, caramelized onions, arugula and goat cheese. Combine them together into a magical slab of ultimate goodness designed to transport you to the land of wow, and it becomes transcendent. And here's the best part: The arugula is easily removed.
Let's face it, greens of any kind are there just to obscure the beef or food of a greater caste of deliciousness, so let's just move that to the side and dive in.
It started earlier tonight as we sat in our room at Bay Lake Towers without any dinner plans. I know, that's crazy. But we've tossed our itinerary out the window and decided to freelance from now until Thursday morning. We wandered up to the Top of the World Lounge but it was packed. Defeated, we headed to the Contempo Cafe right next door at the Contemporary.
I sidled up to the self-service kiosks, saw the word "beef" and tapped that. I paid the nice lady, waited for our buzzer to go off and had a seat. Amy, who, sadly, is still fighting off some kind of nurovirus/ebola/broken leg except in her stomach sickness struggled to toss down a banana, and Katie dug into her rather unappetizing looking chicken nuggets.
Meanwhile, I poked through the arugula while trying to get a look at what I had ordered. Luckily, I have the expertise and wits enough to know that the arugula had to go. As I raked through the offending greens, the true treasure beneath began to reveal itself. I was hungry… Now I was intrigued.
I broke off one of the eight squares the flatbread had been sliced into and took a bite.
As the flavors jackhammered into my psyche, I uttered this phrase: "Oh my God I'm losing my mind."
Ask Amy. I'm not exaggerating.
Fighting with the half-eaten banana, she rolled her eyes. I took a second bite.
"Amy, I'm not joking. I am absolutely losing my mind."
They were the only words that raced to mind as I began to lose touch with reality amid the overwhelming fugue enveloping my senses. (Just a reminder: I'm still basically talking about a fancy pizza here. Sometimes I get a little excited.)
They certainly did not skimp on the beef, and there was a full bed of caramelized onions and goat cheese below. The combination works very well.
So yeah, the plan was to take a photo of it so I could add it to the blog. Except that didn't happen. I don't want to steal anyone's photo, since that's not very nice. I think I may have to get a second Marinated Beef Flatbread to get a few shots of it. I'll make the sacrifice.
Consider it. The Contempo might not be the nicest restaurant on property, but it does house one of the finest quick-service choices this side of the purple signs.